Brookwood Club has been in the heart of the village for over 100 years. Originally the club was affiliated to the CIU but is now a independent members club. Members pay an annual membership fee and agree to abide by the club's rules. The club is run by a committee and directors.
The club has large screen televisions showing sport, darts and pool. Weekly events include the Friday evening meat raffle and the Sunday night quiz. Monthly events include bingo on the first Saturday of each month and poker on the first Monday of each month. Please see the information page for more details on the club and below for information on upcoming events.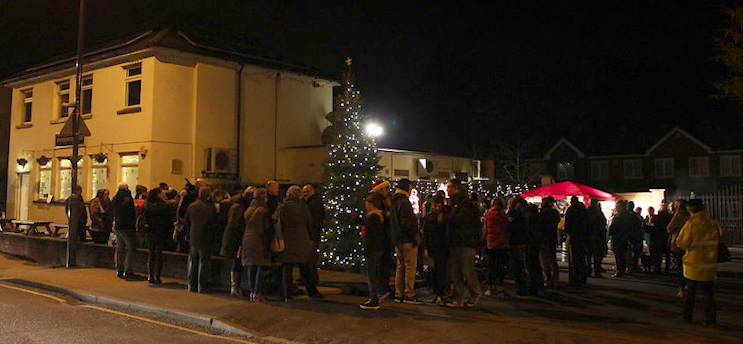 What's on in December
3rd December – Christmas Tree Lighting Ceremony with BBQ and Carol Singing.
9th December – Christmas Meat Raffle with extra prizes. The next meat raffle after this will be Friday 6th January 2023.
16th December – Christmas Raffle. £1 a square now on sale at the bar.
31st December – New Year's Eve Disco. Tickets available from 1st December. Members £2, Guests £4 and Children free.
Please note there will be no bingo in December. The next bingo will be Saturday 7th January 2023.